Rubber Roofing Dewsbury
Alvadac are premier suppliers for rubber roofing in Dewsbury, for over 40 years! We've seen it and done it all when it comes to roofing and as market innovators, we only recommend the best. So whatever the nature of the project, we have the ultimate solution for you in EPDM roofs for Dewsbury, and there are many benefits for this type of roofing choice. Stability, Longevity and durability are just some of the main properties of Rubber Roofing. So if you are indeed looking for the complete roofing solution for your project, then look no further than our rubber roofing services in Dewsbury. We have a total of 40 years combined in the roofing industry and we pride ourselves on our customer service. Our customers are at the epicenter of what we do which is why we have such a great customer satisfaction rating.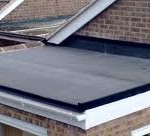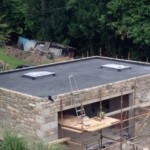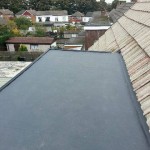 The Incredible Benefits and Properties….
– The Rubber EPDM reflects heat which is very much a benefit during the summer months where keeping cool is the ultimate priority. And in-turn, it is very economically friendly. It can most certainly provide extra warmth during the winter because of its high strength insulating properties.
– In general, Rubber is waterproof. So the chances of leaks and water entry are very minimum, because it is a strong and durable material.
– As mentioned, Rubber Roofs are very tough and durable. The lifespan for these roofs anywhere between 30-50 years!
– We will take your project into consideration before making any recommendations, as we have a wide range of sizes and styles available.
Get in touch today for Your Rubber Roofing Solution in Dewsbury
We are your local EPDM roof specialists in Dewsbury, with an industry leading reputation. And with a 20 year guarantee on all work carried out, we are your solution and one stop shop for rubber roofing. Get in touch today on 01274 737828.