We often get asked, "Are rubber roofs any good?" Well if you're looking for something that will last longer than you can first imagine, then keep reading.
Of course just with anything out there, there are benefits and disadvantages to Rubber Roofing. And we will discuss them below….
Pros
– Long Lasting
Rubber roofs typically have an age range that can last a lot longer than you think. Generally, when people think of rubber roofs, they imagine that something of a rubber nature won't last very long. However, this couldn't be further from the truth – as Rubber Roofing can typically last from 30 to 50 years.
– Durable & Tough
Again, just as above, people often think that rubber is not reliable and can be susceptible to damage. However, this again is further from the truth. Rubber roofs actually hold up well against harsh weather conditions such as winds, rain and worse. Rubber roofs are also flame retardant. Rubber roofs are also ozone and UV stable, making them non-perishable.
– Environmentally Friendly
Rubber roofs are generally made out of materials that are deemed to be environmentally friendly. The associations Greenpeace and ACTAC have deemed rubber roofs as the leading choice for roofing where environmental properties have to be considered. Rubber also acts as an insulator that can help to cut costs in the winter.
– General Benefits
Rubber Roofs are generally lightweight which make them easier to move and haul accordingly. It is also waterproof, which makes it an ideal material from keeping water away. And in general, if the situation arises where repairs are needed, then this can be done with minimum fuss.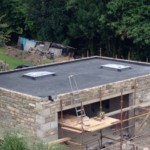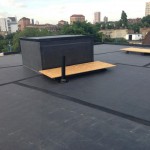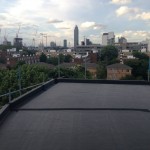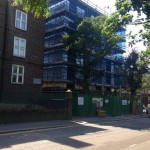 Cons
Even though there are many benefits to rubber roofing, there can also be some disadvantages too and it wouldn't be fair if we didn't list them.
– There are not many qualified rubber roofing installers out there since rubber roofing has only really been used for the past 50 years or so. So careful selection of a rubber-roofing expert needs to be considered.
– Whilst rubber is not a soft material, it isn't entirely invincible either. It can be susceptible to the common problems that other alternatives can encounter. And although any problems can be easily rectified, it still can be a quite the task to find the exact root of the problem.
– Rubber Roofing has only really been in existence for the past 50 years, and is still relatively new to the marketplace with this in mind. And even though it is a tried and tested material, there are many within the industries that are still skeptical of its effectiveness. But these are the people that do not know how to install rubber roofing correctly. So because people do not use this material as others doesn't mean that it's not effective. Rubber is a very beneficial material when it comes to laying roofing.
So if you ever find yourself asking yourself the question "are rubber roofs any good?" then consider all of the above.