Flat Roofing Supplies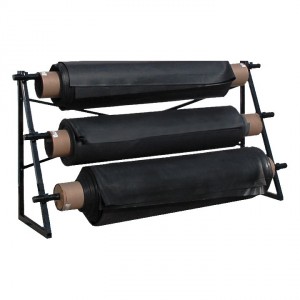 Alvadac's flat roof supplies are not only very cost-effective, but of the highest quality as well. You see with cost effectiveness sometimes comes concern about quality of workmanship and materials, which can lead to expensive alternatives. These are not needed with Alvadac.
Alvadac gives you the supplies and accessories needed to get the job done at a reasonable cost. Our products can be used in a variety of environments. From garages to houses, our supplies allow for all flat roof installations to be thought about, planned out, worked on and completed whether using an EPDM system or not. We carry all types of EPDM flat roof supplies needed for getting the job done, and done right to the highest standards.
As Yorkshire's largest stockist of flat roofing equipment & supplies you can be sure that we will have whatever you need in stock and have it ready to go at the most competitive rates around. We stock all of the latest accessories needed so you don't have to go shopping anywhere else for more equipment needed to do the job. This makes us a one stop shop for all of your flat roofing needs.
All Alvadac's flat roofing supplies can be collected from our Bradford based warehouse or delivered locally throughout Yorkshire the same day for no extra charge. We also offer a national delivery service for customers outside the Yorkshire area.
Feel free to contact us for a no obligation quote to see just how much you could save if you decided to choose Alvadac.