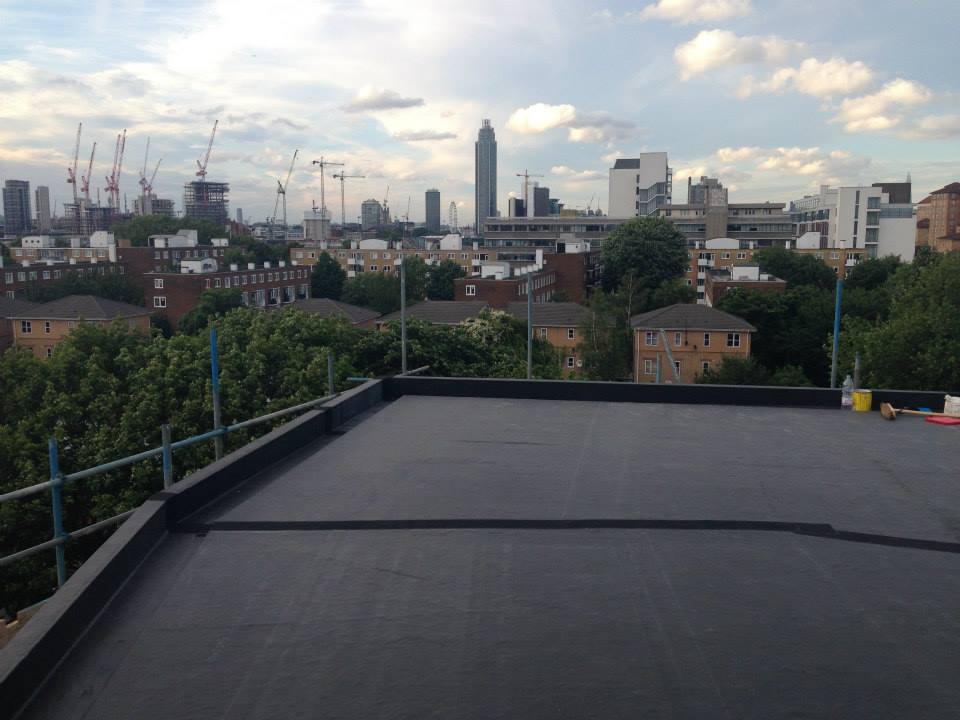 In this guide, we'll be breaking down three of the best flat roof extension ideas.
An affordable solution for renovating and expanding your roof, a flat roof extension can bring many benefits, especially for smaller roofing structures. Its relative simplicity of build and minimal aesthetic impact make a flat roof extension a great choice.
Top flat roof extension ideas & designs
As experts in the flat roofing industry, we know a lot about flat roof extensions. Below, we have listed our top three flat roof extension ideas.
Green Roof (with EPDM underlay)
Green roofs offer excellent heat insulation. They help to mitigate outside temperature fluctuations and alter your home's temperature effectively, keeping it warmer during winter and cooler in the summer.
Installing a green roof ensures an everlasting, weather-resistant solution to protecting your property, which is even more desirable with the rising environmental concerns associated with climate change.
Garage extension with a flat roof
A flat roof extension is perfect for smaller buildings since it requires less labour and roofing materials to install. What's more (or less, if we're talking spend), it's a far cheaper option.
EPDM flat rubber roofing is perfect for those looking for a durable garage roofing solution that is resistant to wet weather conditions and heat. It can also deal with drainage and water control well.
Flat roof extension with skylights for year-round brightness
There's no better way to add some elegance to your roofing and assure brightness in your home year-round than by installing some skylights in your new flat roofing. Skylights are another energy-efficient roof feature that provides ventilation and sufficient natural lighting.
A flat roof extension from Alvadac
Here at Alvadac, we are experts in planning, designing and installing flat roofs and flat roof extensions. We have over 40 years of experience, having dealt with a variety of roofing projects big and small.
To find out more, get in touch with us and browse our roofing supplies today.